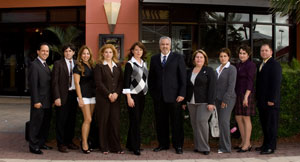 Fleites & Company CPA PA
As Certified Public Accountants our mission is to provide the highest quality and the most personal accounting, tax, financial and management consulting services to our clients.
To achieve this, the CPA firm puts the highest priority on the development of a friendly, talented and expert staff and leading edge technology within a positive and supportive environment.
We are committed to your success. We make it our business to know your business well enough to improve your tax position, capital position, business structure and benefits packages, acquisition potential, and much more. We earn our fees by adding value to your company and to your asset base.
We have learned a great deal since we began in this business, and we are ready to apply this knowledge to enhance your company's growth and success. Together we can conquer all of the intricacies of doing business in today's fast-paced economy. We are looking forward to working with you.